We speak to apprentice field technician, Macauley Walker, about his career as he reaches the culmination of his three-year apprenticeship.
While it's fair to say that Arqiva operates somewhat under the radar – certainly if too many people outside of the broadcast and telecoms industries know about us, it probably means something has gone wrong - this kind of anonymity can create a challenge when it comes to attracting fresh, undeveloped talent.
We therefore have to count on the right people finding us and being interested enough in what we do to take some of their biggest life steps with us.
Introducing Macauley
Thankfully, that's exactly what happened with Macauley Walker. Now a third-year apprentice field technician, the 21-year-old North-East native went from not knowing we existed to starting his journey to becoming an Arqiva broadcast engineer in the space of just a few days.
"I saw it late on the national government apprenticeship website and I applied on the closing day," Macauley says. "I'd never heard of the company before, so I had to do my own research, but what I found really drew me in. I saw that Arqiva was a big organisation that owns all of the infrastructure in the UK for TV and radio. I wanted to be part of that."
Against the grain
Joining Arqiva wasn't the most natural move Macauley could have made in 2015. When decision-time arrived, most of the other students at his sixth form college in Hartlepool went straight on to university.
"I definitely broke a trend, because my college was quite an academic one," he explains. "They encouraged all of us to sign up for university, and I'd say around 90 per cent of the people I knew did just that. But I didn't agree – I didn't want the same full-time university education for another three or four years, so I looked at apprenticeships instead."
There were a range of apprenticeships on offer, but Macauley's own interests and A-level background – he studied computing and mathematics – made himself and Arqiva a perfect match. These qualifications provided some solid foundations for the apprenticeship scheme leaders to build on.
Three years of on-the-job development
You couldn't pick up the skills needed to be an Arqiva engineer by spending every day in a classroom or lecture theatre, as Macauley might have done had he gone to university. Instead, the scheme's apprentices learn through a mix of off-site studying and working on real jobs with experienced engineers; a method that's proven to be great for engagement.
"The college courses the apprentices attend are tough; quite a step up from the A-levels I'd done," Macauley says. "But you're applying your new knowledge almost straight away when you're next out in the field working with the older guys."
"Once you've had the necessary training and you've got to a stage where you're comfortable on your own, they let you get on with your job," he adds. "I have my PDA with all of the information I need, I get in the car and go. There's always help on hand from the engineers who have been doing this for 30-odd years, but that general independence and trust is something I really enjoy."
What happens next?
Macauley currently works as part of an 11-strong team in the North East of England, and having completed his assessment exams in the summer is ready to start 2019 as a fully-qualified technician. While in this position he'll have the chance to keep developing his knowledge under the guidance of Arqiva's most experienced engineers.
As for the future after that, even Macauley's not completely sure what he'll be doing. But he does know where he wants to be. "I'm planning to progress up the chain but I want to stay in the field," he says. "I plan on staying with Arqiva because I genuinely love my job here. I've been told the company wants to keep me, but they've been open about the opportunities I have to get involved in different areas of the business, so that's really appealing to me."
Macauley says he knows he made the right decision in signing up for Arqiva's apprenticeship scheme and advises others with his interests and educational background to consider doing the same: "I'd say go for it. If you read up and do your research, you'll see Arqiva is a great company. And once you've started you'll quickly see how committed Arqiva is to helping its staff develop – they've put significant amounts of time and money into our training, and that will undoubtedly pay off for us as individuals and the company as a whole, because we'll be the best at our jobs."
Having spent three years as an Arqiva apprentice, Macauley also has some handy advice for anyone just starting: "Don't be afraid to challenge and question more experienced people in the company – you might be new to this but your younger perspective and fresh eyes are truly valued by Arqiva."
How you can join
An apprenticeship is just one of the ways to begin your journey with Arqiva, to view our current vacancies and to find out more about careers with Arqiva here.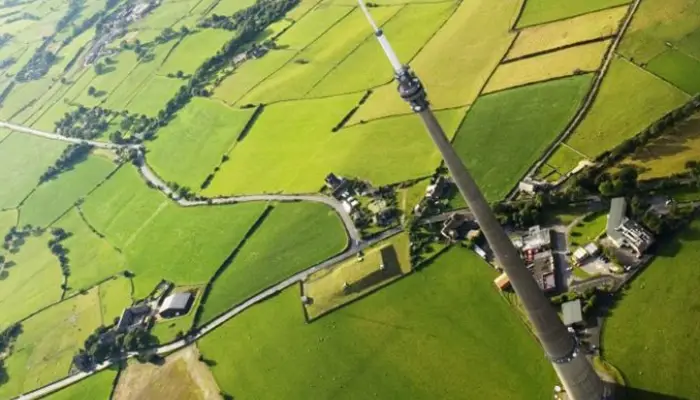 Inspiring engineers: How Arqiva invests in talent
Finding an innovative solution to help clear the 700MHz band – The 'broadband' antenna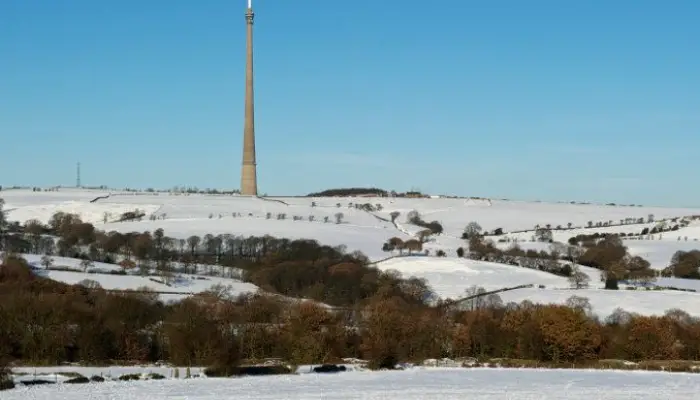 Above and beyond: Keeping TV and radio services on air