The project
We worked closely with Ofcom and multiplex operators to ensure the clearance of the 700MHz band. This included upgrading and replacing almost 40 main station antennas along with approximately 300 antennas at relay sites. All reconfigurations and replacement antennas were carefully planned with the aim of keeping all existing services on-air throughout the programme. In total, Arqiva was responsible for the spectrum planning, network design, programme management, infrastructure changes, service continuity, asset replacement and retuning of broadcast transmitters.
Our broadcast network
We use a network of circa 1,150 sites to carry digital terrestrial television (DTT) into around 24 million households every day, making it the UK's most popular TV platform. This network is of significant national strategic importance, providing coverage to 98.5% of the UK's population.
We are a market leader in commercial DTT spectrum, owning the licences for two of the three main national commercial DTT multiplexes, enabling leading broadcasters to deliver broadcasting content using our channel capacity.
Experience from Digital Switchover (DSO)
The scope of the 700MHz clearance programme was very similar to that of the successful Digital Switchover (DSO) programme we delivered from 2007-2012, which saw the UK turn off its analogue television signals and convert to a fully digital service.  While the scale of the programme was smaller, the experience and lessons learned from the DSO programme helped ensure an efficient and successful rollout with the same key considerations: delivering on time, on budget and providing continuity for existing services.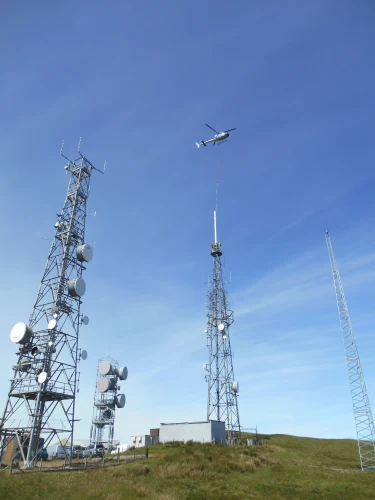 Key activities
During the programme a number of sites were upgraded. Given the scale and locations of our infrastructure, works have included multiple lifts conducted by helicopter, as well as the use of some significant lifting hardware. The picture on the right shows a heli-lift at our site at Glengorm in Argyle and Bute, Scotland.
Works continued in all seasons, whenever possible taking into consideration more difficult conditions. Our Safety Health and Environment (SHE) team provided constant support to the programme to ensure the work was completed safely.
Completion
Clearance events were successfully completed, with minimum disruption to viewers, between 2017 and 2020. This allowed Ofcom to successfully auction the 700MHz band for 5G mobile services in Spring 2021.
A proud heritage of infrastructure and services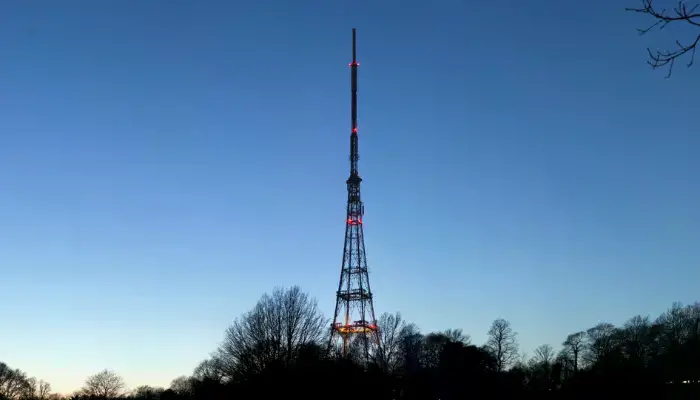 TV distribution and transmission