Revenue and EBITDA growth in year of strong programme delivery
London, UK, 26 September 2019: Arqiva, one of the UK's leading communications infrastructure and media services providers with significant investments in essential communications infrastructure, announces its results for the year ended 30 June 2019. Robust results reflect a strong performance delivered across Arqiva's core business in a year of major project delivery.
Highlights
Revenue growth for the year of 2.7%, including organic growth of 2.8%(1)
5% increase in EBITDA including EBITDA growth in the Telecoms & M2M (6.1%) and Terrestrial Broadcast (0.2%) business units
Peak activity in the delivery of the 700MHz Clearance programme in accordance with key programme milestones, with work completed on 613 sites thus far
Continuing the delivery phase of the smart energy metering contracts, and implementing incremental contract change requests, finishing the year in line with milestones and network coverage of circa 99%
Refinancing of the Group's £600m 9.5% coupon junior bonds, due in 2020, raising £625m of new bonds, maturing in 2023 with a coupon of 6.75%
Financial Results
Revenue grew 2.7% to £990.4m (2018: 964.2). Revenue includes £0.6m (2018: £1.6m) from the Group's former Inbuilding Solutions business disposed of during the year. Excluding the effect on financial performance of this disposal, organic revenue growth from the continuing business was 2.8%. The trend of reported revenue growth has continued. Over the 3 years to June 2019 compound annual revenue growth was 3.8%. All revenue figures below are from continuing operations.
Terrestrial Broadcast revenues increased by 0.4% to £491.3m (2018: £489.4m). Revenue on contracts has increased through the year, resulting from increased DAB activity as well as RPI linked increases on broadcast contracts. These increases have been partially offset by a reduction in other engineering projects due to phasing of projects.
Telecoms & M2M revenues increased by 10.1% to £375.9m (2018: £341.3m). Excluding the effect of the Group's Inbuilding Solutions business disposed in the year which contributed £1.6m to revenue in 2018 and £0.6m in 2019, the Telecoms & M2M business experienced revenue growth of 9.5%.
Satellite and Media continues to operate in a competitive market with revenue reductions in 2019 of 7.7% to £123.2m (2018: £133.5m). Revenues were impacted largely due to the strategic decision to exit a low margin managed service contract, reduced focus on Playout and Occasional Use products (from which the Group expects to be fully exited from over the next couple of years), as well as the transfer of the reporting of revenues from the Connected Solutions into Terrestrial Broadcast (£2.5m).
EBITDA, a key measure of the Group's financial performance, grew 1.5% to £527.3m (2018: £519.3m) due to the increase in revenues resulting from strong programme delivery, and operating cost savings partially offset by lower gross margins due to changes in sales mix. This performance reflects another year of EBITDA growth benefitting from peak levels of project activity with an annualised growth rate over the past 4 years of 7.1%.
Net cash inflow from operating activities was £486.7m (2018: £572.1m), representing a decrease of 14.9%. This decrease is owing to a working capital outflow driven by the utilisation of cash received in advance during prior years (decreasing contract liabilities) and timing of payments, typical with historical trends of the business. In the prior year the operating cash inflow was higher due to working capital inflows arising from one off additional contract liabilities recognised from Telecoms & M2M and Terrestrial Broadcast customers.
Net capital expenditure and financial investment fell 27.4% to £115.3m (2018: £159.0m). The net financial investment of the Group includes consideration received in respect of the assets and contracts of the Group's Inbuilding business.
(1) Organic growth refers to the underlying performance of the business excluding the impact of non-core business areas which were disposed in the current or comparative period (e.g. the Group's Inbuilding business within the Telecoms and M2M business unit).
In 2019 Arqiva completed multiple major projects and delivered both revenue and EBITDA growth, led by an outstanding performance in our Telecoms & M2M business with 10.1% growth. The last four years have been a period of growth and operational improvement for Arqiva through peak levels of project activity, delivering 7.1% of compound EBITDA growth.

Arqiva is strongly positioned, with our infrastructure helping to underpin the UK's digital services, including driving sector innovation for 5G services for MNOs and delivering an engaging digital radio experience for listeners. Arqiva continues to work on a number of substantial projects across the UK including 700 MHz Clearance, DAB radio and smart metering in the energy and water sectors.

Looking ahead to 2020, we continue to transform and optimise our business to be FutureFit, proactively developing new solutions and ways of working for our customers to address the opportunities and challenges ahead of us.
Simon Beresford-Wylie, Chief Executive of Arqiva
Key developments by business area
Media Networks (formerly Terrestrial Broadcast and Satellite and Media)
Consolidation of Terrestrial Broadcast and Satellite and Media
On 01 July 2019, the Group combined the former Terrestrial Broadcast and Satellite and Media Business units, as well as the corporate network teams into a newly merged business unit, Media Networks. This was part of a strategy to ensure high levels of service quality for customers, enabling us to serve customers seamlessly and irrespective of which distribution platform the customer is using. This has enabled the rationalisation of teams where duplication existed, whilst aligning the priorities of the networks team with customers' plans. The Company expects the skills and expertise of the networks team to become ever more important as customers explore the opportunities that internet delivered services offer.
New multi-year agreement with UKPower Networks
In May 2019, Arqiva announced that it had been selected by Britain's biggest electricity distributor, UK Power Networks, to provide a new state-of-the-art Broadband Global Area Network (BGAN) solution for their secondary Supervisory Control and Data Acquisition (SCADA) network. The solution will enable UK Power Networks' engineers to operate equipment remotely to restore customers' power supplies quickly in the event of a power cut and also to monitor and receive regular status updates from the field.
700 MHz Clearance and DTT spectrum
The 700 MHz Clearance project remains on track. The scope of the project is to clear the 700MHz spectrum band (694 MHz to 790 MHz) of DTT use, so that it can be auctioned by Ofcom and used for mobile data. The overall programme is expected to complete by late 2021 and the Group continues to earn revenues and cash flows as delivery milestones are successfully completed. At 30 June 2019, 66% of Clearance events had been successfully completed including the conclusion of Clearance events in Wales. Over 350 relay antennas have been completed out of 415 across the whole country.
Digital Platforms channel utilisation
As at 30 June 2019, the Group had capacity of 32 video streams on its main (DVB-T) multiplexes. In the short term, the Company expects that utilisation may reduce as a small number of customers review their channel portfolios. The Group continues actively reviewing all opportunities and remains confident in optimising the medium- and long-term value of its DTT multiplexes. Contracts in this business area are still typically 3-6years in duration.
Digital radio (DAB)
Since the start of this year, the Sound Digital multiplex (a Joint Venture with Bauer and Wireless Group) has operated at 100% utilisation following the launch of two Virgin Radio stations. Arqiva's Digital One national multiplex also remains fully utilised. The Company continues to market capacity on the 23 local multiplex licences which the Group owns and occupancy has increased year on year.
Reduced focus on Playout and closure of Occasional Use
Arqiva plans to reduce focus on Playout and traditional Occasional Use satellite distribution and uplinking are progressing well. The Company continues to support Playout customers in the interim period as the Company runs down activities in this area and expect to exit the business by the end of calendar year 2020. Arqiva's traditional Occasional Use satellite distribution business closed, as planned, at the end of June 2019. These relatively subscale areas provided minimal contribution to the Group's overall earnings and cashflow. The Company successfully completed its repositioning to focus on providing managed services for live events focusing on the growth areas of content acquisition, contribution and IP and fibre delivery.
Telecoms & M2M developments
4G roll-out
The Group is approaching the completion of 4G roll-out. 8,694 4G equipment upgrades were completed across Arqiva sites as at 30 June 2019 since roll-out began in 2014.
Small cells and pilot network
Whilst the UK small cells market remains in its early stages, demand continues to grow. Arqiva has hundreds of small cells deployed and operational across London and three out of the four UK mobile network operators (MNOs) have deployed small cells on Arqiva managed street assets. The service is equally suitable for 5G as it is for 4G.
The Group continues to progress plans for a 5G small cells pilot trial (the UK's largest) in the London Borough of Hammersmith & Fulham, which will also involve the creation of a 15km high density fibre network. Live services will run from the second half of the 2019 calendar year.
Major customer contract
The Group has a major MNO customer contract maturing in late 2019. Negotiations to define the commercial relationship past this date are ongoing.
Smart energy metering rollout
The Group's smart metering communication network in the North of England and Scotland has been live since November 2016. The Arqiva network currently covers 99.25% of premises and is expected to reach final coverage of 99.5% by summer 2020. DCC continue to submit change requests that reflect new industry requirements planned to be delivered in November 2019 and June 2020. The Group expects change requests to continue into the new financial year, but at a reduced volume reflecting the advanced stage of the build out of this network.
Smart water metering rollout – Thames Water
Since April 2015, Arqiva has delivered a smart metering network that enables the collection, management and transfer of metering data for Thames Water. At 30 June 2019, there were over 407,000 meters installed and with over 8 million meter readings being delivered per day it is the largest smart water metering network in the UK.
Smart water metering trial contracts – Anglian Water
Since June 2016, Arqiva has been operating smart water metering trials for Anglian Water in two of their regions. These trials are part of Anglian Water's strategy for a long-term smart metering programme and the delivery of Arqiva's service has enabled Anglian to realise the significant benefits of improved leakage detection, and consumer engagement, whilst also informing their business plans.
Other business developments
Transformation update
The Group's company-wide transformation programme, 'FutureFit' is progressing strongly as it moves into its next phase of delivery. Through this transformation programme, Arqiva continues to streamline and standardise its processes, rationalise and modernise IT systems, achieve significant efficiencies and improve customer service.
The Company continues to invest in new technologies to secure Arqiva's infrastructure further and improve ways of working with the deployment of an enhanced digital workplace. The Group has completed a full migration to a mobile enabled workforce and continue to enhance collaboration tools and capabilities with the deployment of new applications to all laptops and smartphones. The Company expects to make further investment as planning is well underway for the complete overhaul of Service, Asset Management, Network Management and ERP systems. This will transform the core operational delivery model across the full range of products and services.
CFO change
Sean West was appointed to the role of Chief Financial Officer on a permanent basis on 04 September 2019, he has also been appointed to the Board of Directors.
Outlook
Having successfully delivered significant revenue and EBITDA growth through a period of major project deliveries, the Company enters 2020 in a strong financial position, with a high-quality customer base and exposure to growth technologies such as 5G. The year ahead will not be without challenges, notably as a result of changes in some of our end-markets and major projects completing. To address the opportunities and challenges ahead, Arqiva continues to make transformative investment to be FutureFit; proactively meeting customer needs through innovative new products and improvements to existing services.
Figures quoted within this release are for the Arqiva Broadcast Parent Limited Consolidated Group
– Ends –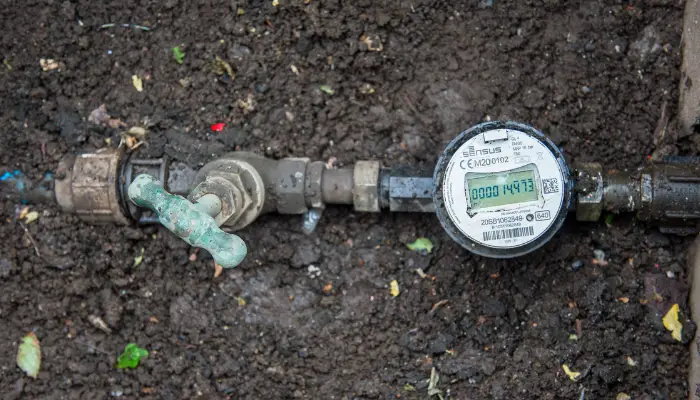 Arqiva and Clancy form new partnership to deliver end-to-end smart water metering programmes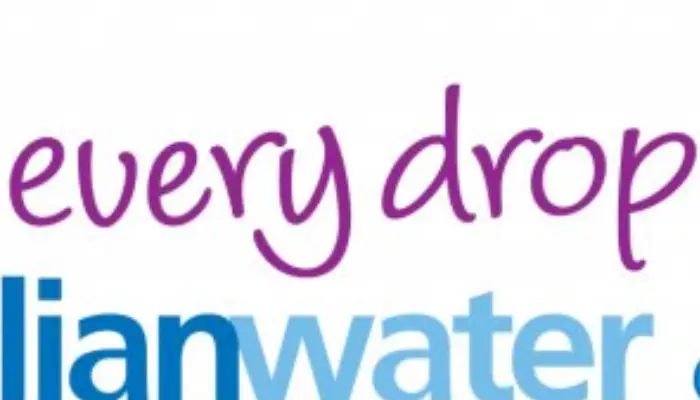 Arqiva awarded extension of smart water meter network with Anglian Water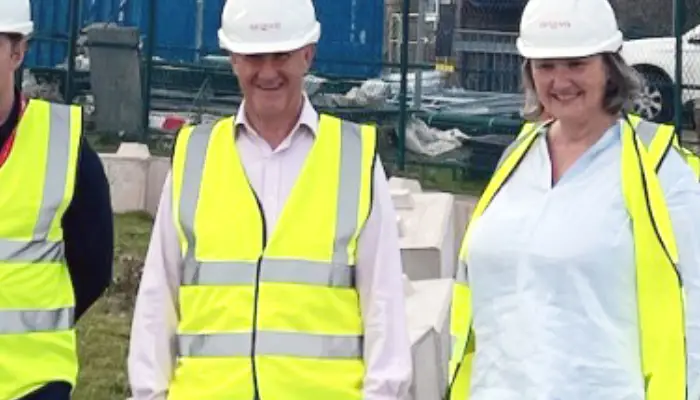 Local MPs praise Project Restore on visit to Bilsdale