Behind Arqiva's crucial infrastructure, there are hundreds of skilled engineers, each doing their daily bit to keep the UK's TV, radio, telecoms and smart technology services up and running. In this article we take a look at the role of our apprenticeship scheme in developing our future talent.
Given the extremely high standards we keep for our customers, it's always been important that we have the best engineering talent to hand – but there's a lot more to it than just putting adverts out and picking the most experienced candidates. We're committed to attracting and retaining the right people at all stages; and, when they're with us, encouraging development and allowing them to flourish.
We've never been afraid to invest in our workforce; we do it in a number of ways, and with impressive results.
A world of unique challenges
Arqiva is a unique place to be, and our engineers are regularly faced with challenges they wouldn't find anywhere else. The pressure of having to diagnose a faulty transmitter knowing the happiness of tens of thousands of TV viewers is at stake, for example; or being forced to drag an emergency generator to the top of a snow-covered hill on Christmas Eve – few days here are easy. With that in mind, you'll understand why we like to ensure our engineers are fully prepared right from the start.
Since 2008, our apprenticeship scheme has been a vehicle for transforming raw talent and excited intrigue into real engineering competence. It allows us not only to create engineers, but to create Arqiva engineers – and that difference is crucial.
As effective as our programmes are, they only work for the right people. That's why each one starts with a stringent selection process, in which we look for fresh faces with a mix of the right qualifications, aptitude and enthusiasm. Of course, the qualifications needed will differ between roles, but we find some subjects and strengths are regularly relevant: maths, physics and technical skills being prime examples here. That said, drive is undoubtedly the most valuable trait – just ask the former history teacher with no formal technical training who, having excelled in our apprenticeship scheme, now forms a vital part of our broadcast team.
Our dynamic programme
When we launched our first apprenticeship scheme ten years ago, we've no shame in admitting we had a lot to learn. But learn we did, and with every new intake benefitting from carefully-considered refinements, the programme has evolved to become an effective and efficient onboarding machine.
Instead of trying to force an understanding of the whole business, we soon learned from apprentice feedback that it was more effective to be specific about job roles and responsibilities. Our new starters wanted focused and detailed training on their eventual jobs, not just Arqiva or the industry in general; and, running the scheme in that way, we're able to integrate apprentices much sooner than we used to.
Evolution is impacted by external factors, too. Changes to government policy, for example, are reflected in our frameworks; they influence training standards and the ways in which apprentices are assessed before we deem them ready. It means we're always passing on relevant and, most importantly, useful skills and information.
Innovative learning
The way we deliver training is evolving just as quickly as the information we're passing on. Again with the goal of maximising effectiveness and efficiency, we're constantly investigating and implementing different methods of teaching and integrating new team members.
Most recently, we've looked at augmented reality and virtual reality as ways of giving apprentices and other staff in development more depth to their training activities. By using these kinds of technologies, we can better simulate those environments in which a team member will eventually find themselves working, meaning they can learn safely and without the risk of disrupting any services.
Using augmented reality specifically, we're working on technologies that better connect apprentices and newly qualified engineers with their more experienced colleagues. Before long, we hope these team members will have instant access to the information and expert support they need to grow while in the field.
Developing existing talent
Most of the apprentices we take on are school or college-leavers, or recent graduates, and therefore tend to be young and inexperienced, but we appreciate the importance of developing existing staff too. In fact, 5-7 per cent of any given Arqiva engineer's time is dedicated to training – and, in this fast-moving technical industry, we couldn't have it any other way.
The training facilities at our Emley Moor and Sutton Coldfield sites provide the perfect simulated environments for our engineers to refresh existing knowledge and get to grips with new equipment as it becomes available. And, on top of this, we're building a vast portfolio of video content designed to help team members at all levels brush up on any part of their original training at any time and from any location.
Even away from engineering, the team is constantly growing. We currently have 20 managers participating in a focused apprenticeship programme, for example, while others are training in areas like data analytics and business administration – all helping to ensure our operations continue running as smoothly as possible.
A success story in numbers
Arqiva's dynamic and considered approach to talent development has been hugely successful. Since 2008, we've recruited 86 apprentices with a retention rate of 80 per cent, and most of those candidates go into engineering and operational roles.
The way we train also promotes movement within the business. Around 50 per cent of all hires at Arqiva are internal, and that chance to climb the career ladder is a major selling point for many of our apprentices.
All in all, we're both confident in and proud of the way we manage talent here at Arqiva. We've no doubt that our infrastructure network is being built, configured and maintained by the best engineers in the industry, and we're happy to say that'll be the case for generations to come.
If you are interested in a career at Arqiva, visit our Jobs and Careers page for more details.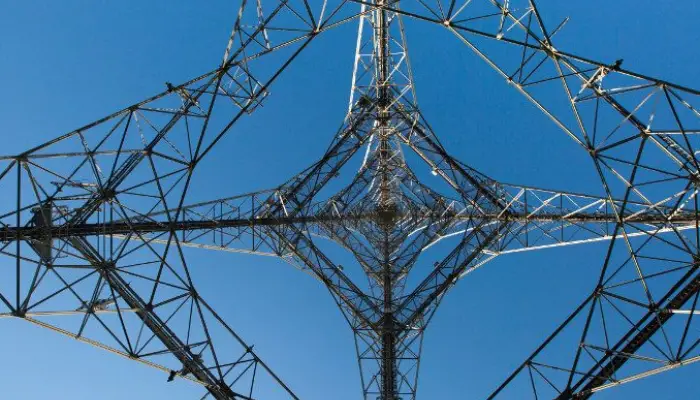 What is 700MHz Clearance?
Finding an innovative solution to help clear the 700MHz band – The 'broadband' antenna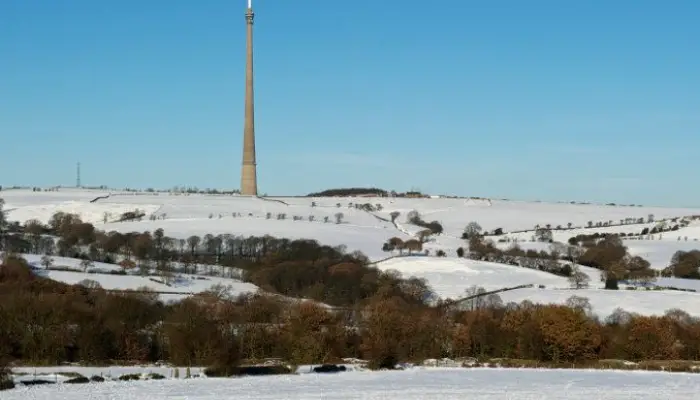 Above and beyond: Keeping TV and radio services on air