November 23 2020, UK, London: Arqiva, the leading UK communications infrastructure and media services provider, has completed the first phase of its contract to deliver a smart water metering network for one of Britain's largest water providers, Anglian Water. The project aims to enable Anglian to meet Ofwat's increased water leakage targets for the next Asset Management Plan (AMP) five-year period, as well as meeting the company's consumption reduction targets.
Since June when the contract was signed, Arqiva was able to swiftly install and commission all eight of its planned quick start radio sites. As a consequence of the network build and the meters supplied by Sensus, Anglian has been able to ramp up and meet its objectives of an impressive install rate of over 700 meters per day. The current network coverage means Arqiva's network instantly communicates with 97% of the installed meters, transmitting hourly data back to Anglian.
The network provided by the quick-start sites will enable Anglian to reach 100,000 premises – monitoring the fixed network infrastructure needed to support the operation smart meters across four of Anglian Water's target District Metered Areas (DMAs) in East Anglia. This includes Norwich, Lincoln and Colchester.
In partnership with global water technology company Sensus, a Xylem brand, the network will leverages the Sensus two-way FlexNet® communication network solution and smart metrology across Arqiva's dedicated private network By using Arqiva's 400MHz licensed spectrum, the dedicated network will be able to penetrate a range of hard-to-reach areas and avoid much of the congestion and interference issues associated with sharing spectrum with other customers and applications. The resilient spectrum also allows the capacity for further growth.
This is the latest development in Arqiva's ongoing relationship with Anglian Water, over the course of which more than 100,000 litres of water per day have been saved in Newmarket alone.
We selected Arqiva and Sensus because their solution meets our demands of guaranteed coverage, network security and frequency of data, so we can quickly identify and proactively address leakage, whilst also engaging with customers to help reduce overall demand for water.

We've been so impressed by Arqiva's latest service that we recently awarded them and Sensus with the 'Performing in these exceptional times' award in our prestigious Anglian Supplier Awards.
Doug Spencer, IMDS Head of Smart Metering at Anglian Water
Thanks to our heritage in managed networks, and our proven expertise in delivering smart metering network builds, we were well positioned to meet the rapid requirements of Anglian Water's smart meter network extension.

With over 1,100 radio sites already set up for existing customers, we're seasoned in working with water companies to help them use smart metering to quickly identify and respond to leakages. Our tried and tested approach – which includes a dedicated implementation team, and staff training to support workforce rollout – combined with a resilient, secure and scalable network, offers the perfect solution.
John Lillistone, Director of Utilities at Arqiva
Xylem is known for its premium products and solutions but recognition for commitment 'above and beyond' is a real accolade in these exceptional times. We took a risk, in a time of risk, with confidence and commitment to deliver, to meet Anglian's ambitious programme timescales and deployment objectives. The Xylem smart utility network will allow Anglian to secure its water supply, achieve sustainability goals and secure resiliency for the future.
Vince Kerr, General Manager at Sensus, a Xylem Brand
- ENDS -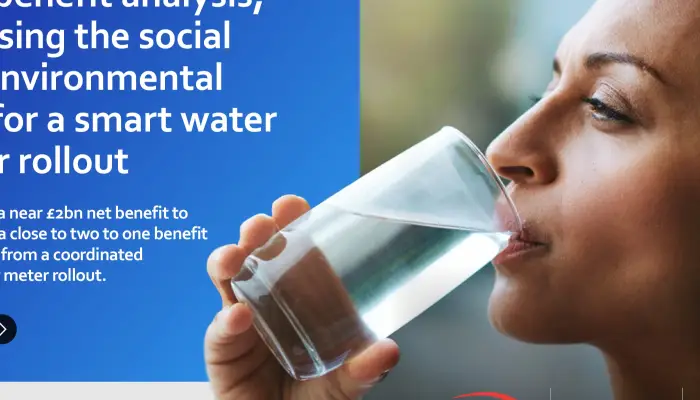 Smart water metering rollout could deliver £1.9 billion net benefit to society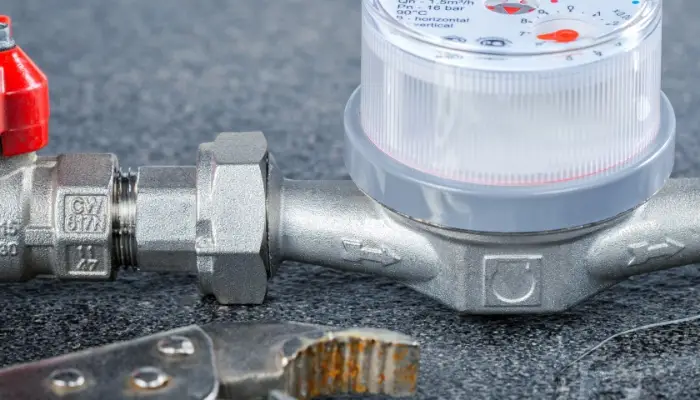 Arqiva and Sensus to deliver smart water network for Anglian Water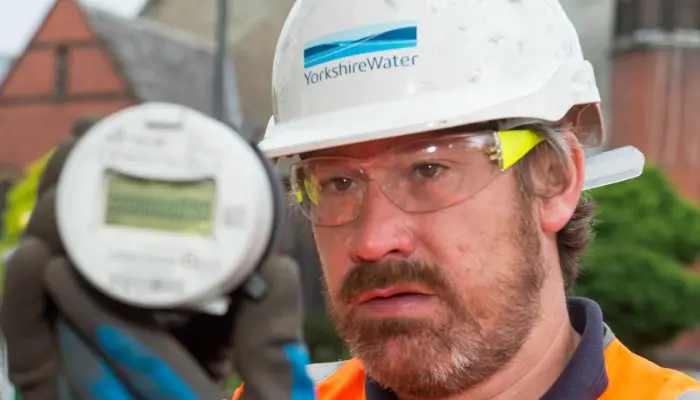 Arqiva and Sensus deliver smart water metering trial for Yorkshire Water