With the uncertainty surrounding live events in 2021, Arqiva's Chris Alner looks at the broadcast challenges of a congested and fluid sporting calendar and asks whether winning strategies will be defined by conventional wisdom or experimental thinking.
2021 should, in theory, be a big year for sport. Alongside all the usual action, scheduled marque events include the postponed Summer Olympics in Japan and the 2021 UEFA European Championship, a Lions Tour of South Africa, and a Rugby League World Cup. All good news for sports fans and broadcasters.
Of course, there are caveats. Big ones.
Aside from the now familiar uncertainty around events going ahead, teams and athletes likely to continue to miss matches and forfeit league positions due to COVID-19 outbreaks, the virus will be the catalyst for a considerable amount of congestion in the sporting calendar. This will be a significant problem towards the middle of the year as events originally scheduled for 2020, such as the Olympics, will now clash with other 2021 major sporting events such as the Lions Tour to South Africa.
Keep eyes on the prize
There are a range of issues here. First, multiple events will squeeze audience numbers. Even if some die-hard fans choose to watch multiple, concurrent events on a second or even third screen, most won't.
But getting eyes on content won't be the only problem: scheduling will be tough too, particularly for broadcasters with just one or two linear channels. It seems likely that many will look to leverage investment in online players, and on-demand and catch-up services in response.
I think we'll see broadcasters exploring ways to use new technologies like cloud contribution and distribution to quickly spin up (and then shut down) channels on OTT platforms, affording them more opportunity to combat congestion and reach audiences.
It's not just content availability that will help win the fierce battle for eyeballs in a congested market. The viewing experience for audiences will also be a critical factor too.
Create atmosphere in empty stadia
The resumption of live elite sport in 2020 highlighted the issue of empty stadia when it comes to the viewer experience. For many, the lack of a crowd detracts considerably from the excitement. Alongside the option of adding crowd noise, broadcasters have been experimenting with some interesting ways to enhance the experience by adding augmented and virtual reality feeds.
We've also seen some interesting examples of adding real time fan commentary and streamed video of fans to create stadium atmosphere. In one example, basketball's NBA displayed live webcam feeds from remotely attending celebrity viewers and fans on big screens around the court.
These have worked well in some instances, most notably in the National Basketball Association's (NBA) bubble games that closed out the final games of the 2019-20 season and playoffs. It was great to see this kind of innovation, albeit underpinned by a lot of behind the scenes work (in terms of production and logistics) to ensure viewers' high expectations were met.
Experiment but stay focused
With necessity the mother of invention, it's important to take these (and other) learnings into 2021 and continue to think out of the box. Whether that's looking at new distribution models, augmenting linear channels or developing new approaches to production. In doing so, we'll be turning live sports events into true media and entertainment showcases, something that will stand us in good stead as social distancing regulations look likely to keep fans out of stadiums for some time.
By definition though, experiments can fail. When you're looking for returns on major sporting investments, there's certainly an element of risk in doing so. The key, I would suggest, is to experiment around production, while ensuring the basics of acquisition and delivery are handled brilliantly (and reliably).
Get comfortable with uncertainty
Audience experience aside, there remains a very real threat that many planned events won't go ahead. Despite the best efforts of governing bodies, broadcast partners and others, scheduling in a pandemic is something of a matter of guesswork, and multiple programming contingencies are needed to fill gaps in the schedule when (and if) things don't go to plan.
To my mind this requires something of a cultural shift to ensure broadcasters and rights holders become comfortable with uncertainty. For this to happen, they'll need to be confident in their ecosystem and supply chains. This means that their aggregation, media processing and distribution partners have the technology, the expertise and, crucially, the ambition to adapt to changing circumstances with both agility and confidence. In short, it's a matter of trust.
Work with trusted partners
As we move into what is likely to be a very constricted and fluid sporting calendar, it's imperative the industry comes together to plan for uncertainty, so, we can be confident in it. We need to know what works and what doesn't in different scenarios, the kind of contingencies we'll need, when to be experimental and when to double down on what we know works. This way, we'll be prepared for whatever happens. If you'll excuse a final sporting pun, it's about all working together as a team to get the right result.
Talk to Arqiva today about staying in control through uncertainty at sportsandevents@arqiva.com.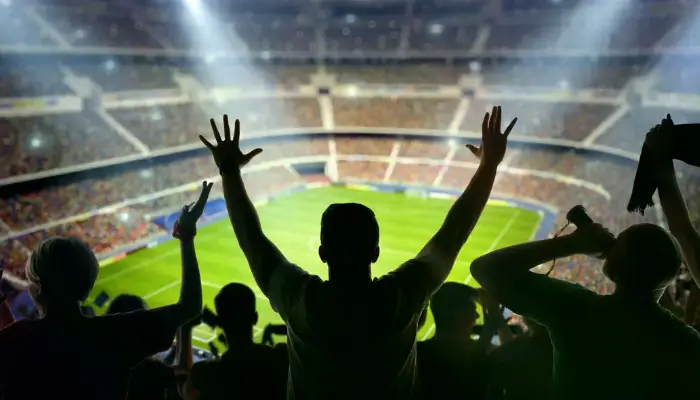 2021: Sport's Big Comeback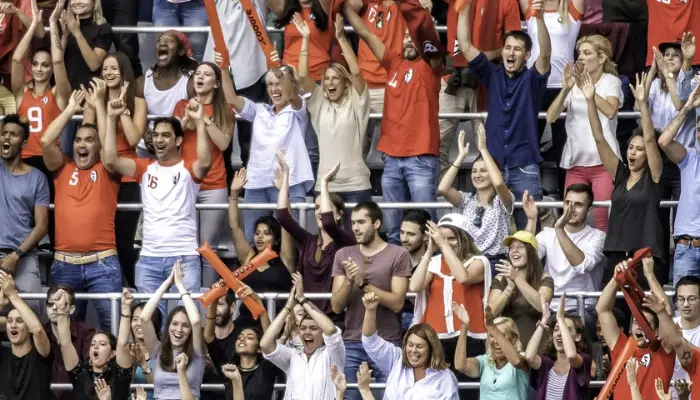 Preparing for a broadcast-driven summer of sport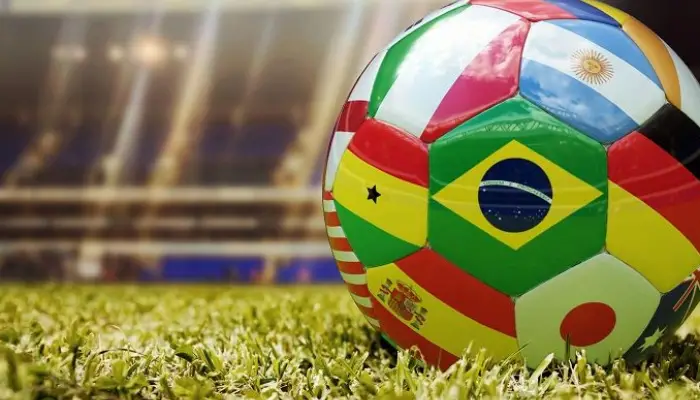 World Cup proved that broadcast TV is best